Livonia Medical Center
19000 St. Joe's Parkway, Livonia, MI 48152
Now open to serve the greater Livonia community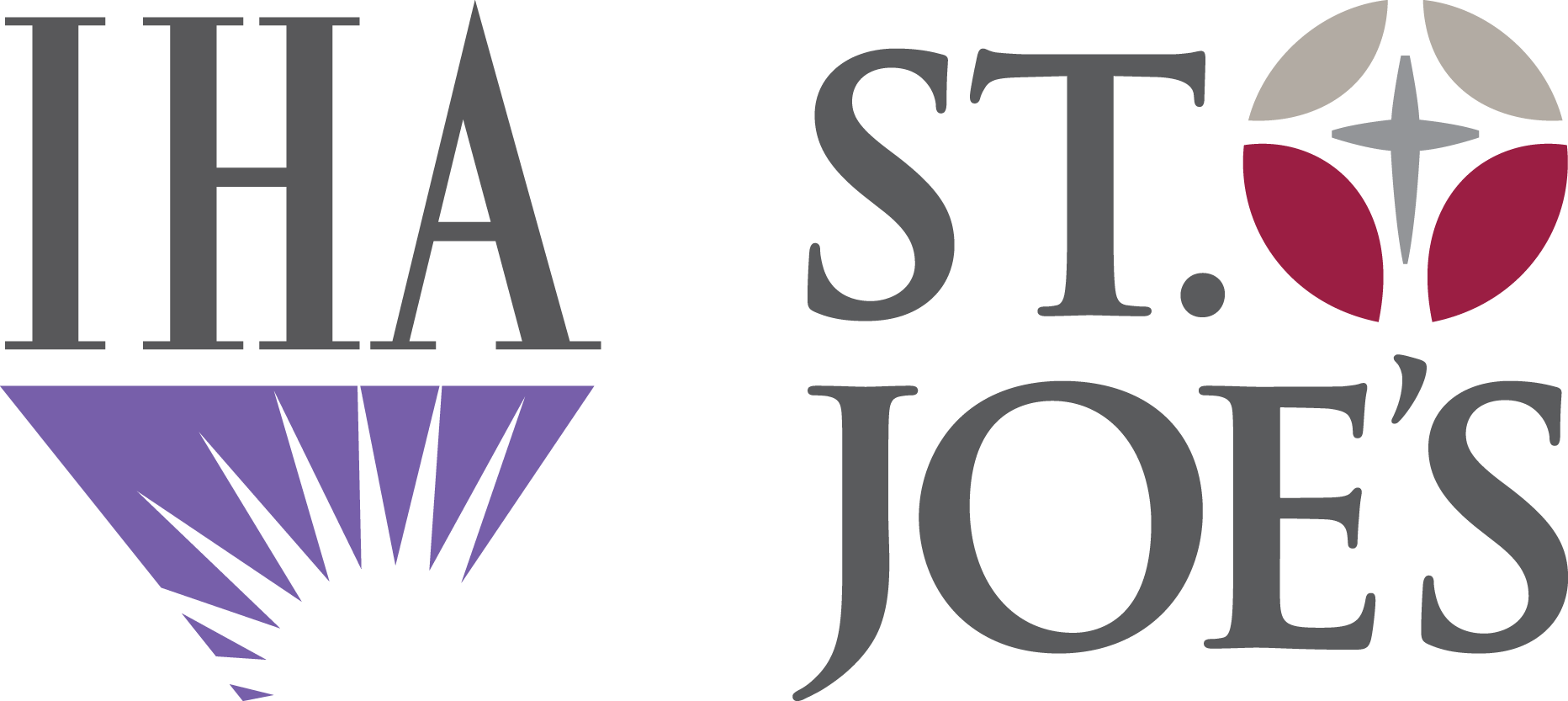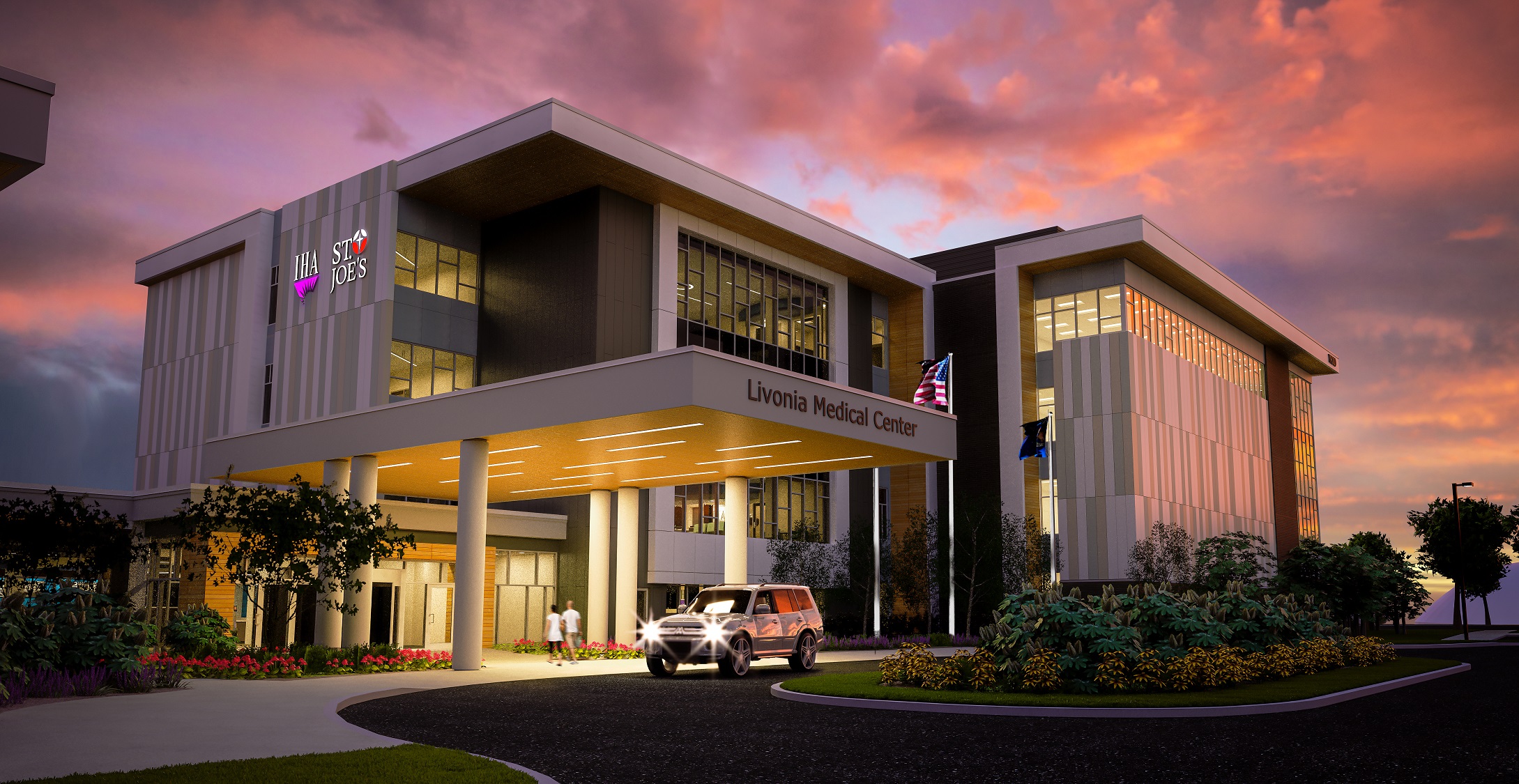 The Livonia Medical Center is a collaboration between IHA and Saint Joseph Mercy Health System
Over 124,000 square feet of space for outpatient medical care across multiple specialties and ancillary services will be opened to serve patients. 
The Medical Center is located on the northeast quadrant of Schoolcraft College campus in Livonia, Michigan adjacent to I-275 and just north of the St. Joe's Sports Dome. 
Multiple medical specialty practices will open to serve patients, including Primary Care, Pediatrics, Obstetrics & Gynecology, Nurse Midwives, Podiatry, Urology, Vascular & Endovascular Surgery and Plastic & Reconstructive Surgery. The Medical Center will also include a Musculoskeletal Center offering Orthopaedic care including Hand Surgery, Sports Medicine, Joint Care, Foot & Ankle, Spine Surgery and more. 
A comprehensive Urgent Care center serving patients of all ages will offer daytime, evening, weekend and holiday hours and will include the option to save your spot online and cut down on time spent in the waiting room. 
Ancillary services operated by Saint Joseph Mercy Health System will be available to patients, including Imaging (X-ray, CT, MRI and ultrasound), lab (blood-draw station) and pharmacy. 
A state-of-the-art, convenient ambulatory surgery center with short-stay beds will open in the second phase of construction at Livonia Medical Center. 
Livonia Medical Center Practice Opening Schedule
Relocating – Previously located within St. Mary Mercy Livonia Hospital
Now Open

Relocating – Previously IHA Imaging @ Schoolcraft College
Now Open

Relocating – Previously IHA Urgent Care @ Schoolcraft College
Now Open

Relocating – Previously IHA Primary Care @ Schoolcraft College
Now Open

Relocating – Previously located within St. Mary Mercy Livonia Hospital 
Now Open

Additional location
Now Open

Relocating - Previously located within the Marian Professional Building    
Now Open
Relocating – Previously SJMG Westside OB/GYN & Urogynecology Livonia     
Now Open

Additional location
Now Open

SJMG Michigan Brain and Spine

Additional location
Now Open

IHA Urology Livonia

Additional location
Opening Tuesday, June 22, 2021

IHA Vascular & Endovascular Surgery Livonia

Additional location
Now Open

See the Livonia Medical Center take shape
News about the Livonia Medical Center 
November 26, 2019 Groundbreaking Ceremony held for Livonia Medical Center on Schoolcraft Campus 
March 28, 2019 Schoolcraft College, IHA and Saint Joseph Mercy Health System to collaborate on new health center on Schoolcraft campus in Livonia
May 4, 2021 Saint Joseph Mercy Health System and IHA Livonia Medical Center opens on Schoolcraft College campus